Embedding videos in landing pages can increase your overall conversion rates by 80%!
Begin video production NOW! 
Click here to get started
Want to speak to someone directly?  Call (561) 855-0764  
Email [email protected]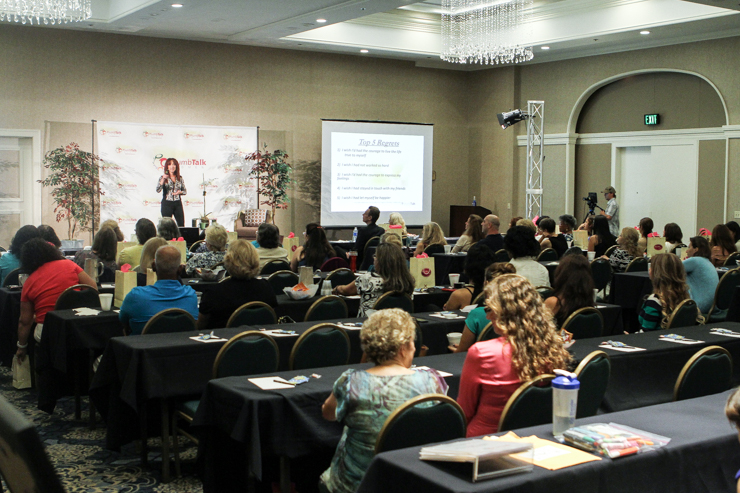 PlumbTalk Productions has been creating, writing, and producing its own programs for years and now extends these valuable services to you. Complete with state-of-the-art equipment, the PlumbTalk Production Team is able to tailor programs to meet your production needs.
Services provided include, but are not limited to the following:  
Equipment Rental
On-location Shoots
Photography Infomercials
Television Commercial Production
Customized Talk Show Production
Multi-camera Live Event Coverage
Live Stream Services
Professional Video Editing
Webinar Production
Promotional Video
"About" Page Video
On Location Filming
Styled Facebook LIVE Video
Social Media Video
Demonstrations
Instructional Video
Video Blogs
Cultural Video
Video Testimonials
Speaker Sizzle Reel
LIVE Presentation Coverage
We stand out from the rest in our ability to create unique "Out of the Box" scripts, video formats, and conference programming designed to communicate to your clientele in the most effective manner.  
Begin video production NOW!  
Want to speak to someone directly? Call (561) 855-0764
Have a quick question about what we do?  Email [email protected]
~Testimonials~
Shelley Plumb and her video team are the nicest and easiest team to work with. Their work and services have always been top notch and they are quick to make any changes if
needed.  On a scale of 1-10 they are a 10+++  
Kathy Peterson
Design Expert, Best Selling Author and TV Personality
Kathy Peterson Productions, Inc. dba Kathy Peterson Inspired
I had the pleasure of utilizing the video service from Plumb Studios, the options available, the professionalism, and quality of services was exceptional, and of course the ladies made is so much fun. If you need to create some video, then i definitely recommend Plumb Studios.
Gordon Tredgold
Business Consultant
Author of FAST:  4 Principles Every Business Needs to Achieve Success and Drive Results
Gordontredgold.com
I had a fabulous time working with PlumbTalk Productions. They are very professional and very responsive.We did my presentation as many times as was necessary, and I loved it!  I was invited to return for an design interview, how to create a zen space, and that was even better. My second time in front of camera and lights!

Lynda Louden
Lynda Louden Interiors
Lyndaloundeninteriors.com
PlumbTalk Productions created an interesting topic, warm atmosphere and had a great crew that allowed for a comfortable interview session.
Eric Paskin
Founder and Director Potential LLC Behavioral Health Advisors
potentialllc.com
I met Dr. Shelley at an event a couple of years ago and from the moment we met we knew we were destined to work together. Dr. Shelley has a very generous heart in combination with a drive for excellence. Everything she touches and everyone will be truly blessed.
Sherri Mraz, Holistic Health Coach Cookin' Yogi
It is truly an honor for me to be part of the PlumbTalk  Production community. Not only is Dr. Shelley Plumb a clear and inspiring voice for women's empowerment, but her vision of also establishing state-of-the-art production capabilities that allow many others of us to be sharing our work is an absolutely tremendous contribution. Thank you, PlumbTalk Productioins, for all you do to help us create a better world filled with more fulfilled people.
Susan Joyce Proctor
Co-Founder, Let Your Light Shine
Begin video production NOW!  
Want to speak to someone directly? Call (561) 855-0764
Have a quick question about what we do?  Email
[email protected]